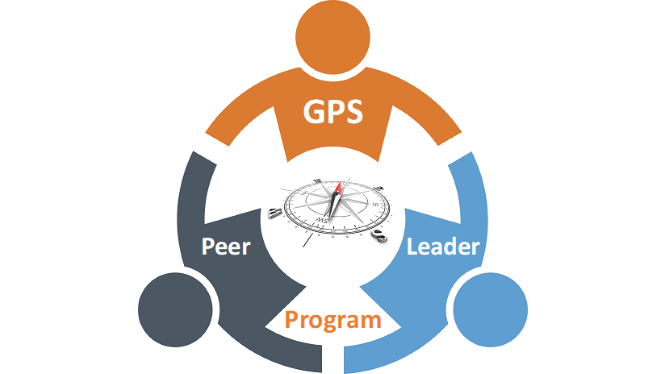 The Gateway Program Seminar (GPS) is a three or four credit, required course for first-year students at UCCS. It is the first course in the Compass Curriculum and introduces students to the educational aims of this general education curriculum. The delivery of this course includes best practices related to welcoming and helping first-year students make successful adjustments to the university.
The GPS Peer Leader works within the Gateway Program Seminar to examine the complementary processes of teaching and learning from both a theoretical and pragmatic perspective. Peer Leaders will learn to engage, listen, and assist first-year students in a mature and professional manner relating to their adjustment to UCCS and academic success. Peer leaders will also work with assigned faculty to contribute to the instruction of their designated Gateway Program Seminar class.
Learning Outcomes
This position will directly allow the student to gain experience in the following Council for the Advancement of Standards in Higher Education (CAS):
Intellectual Growth
Effective Communication
Career Choices
Leadership Development
Meaningful Interpersonal Relationships
Independence
Collaboration
Appreciating Diversity
Personal and Educational Goals
Requirements
Rolling Deadline for Fall 2020 Applications!
Must be actively enrolled as a UCCS student and include the intent to enroll for the following semester. 
Must attend GPS Start-up Days (August 20-21st 2020) 8AM-5PM
Must have successfully passed GPS with a B or higher
Hold a minimum of a 3.0 cumulative grade point average
Excellent written and verbal communication skills
Excellent interpersonal skills
Must be able to attend GPS Peer Leader Training August 29th 9-2PM
How to Apply
To apply, please visit SEAN (Student Employment Assistance Network) or email the following documents to Sarah Long, slong4@uccs.edu
Cover letter explaining your interest in the position

Detailed resume listing your experience

Academic and work schedule for fall 2020

Two references (contact information only